Hemp Pouches & Device Bags
Vegan Organic Hemp Pouches & Device Bags
Since 1997, Rawganique has specialized in ethical, eco-friendly, sustainable animal-friendly vegan organic leather-free hemp canvas pouches and device Bags. We do everything in-house from growing to weaving to sewing so you can be sure of true sweatshop-free purity. Chemical-free.

Featured
Best selling
Alphabetically, A-Z
Alphabetically, Z-A
Price, low to high
Price, high to low
Date, old to new
Date, new to old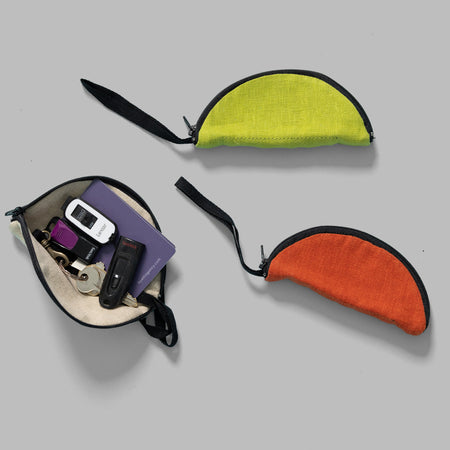 Plastic-free 100% organic hemp key holder. Zippered half-moon change wallet - great for holdings keys, fobs, USB sticks, memory cards, and even credit crds...
Accessories: Footwear, Bags & more
Bags
Bags
Entire Store
Hemp Pouches & Device Bags
Plastic-free 100% organic hemp key strap with metal fasteners on both ends to connect effortlessly to any O-ring or D-ring in luggage, wallets, etc....
RG8986-8in
Accessories: Footwear, Bags & more
Bags
Bags
Entire Store
Hemp Pouches & Device Bags
Wallets